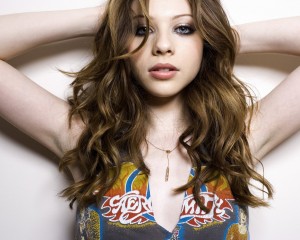 So guys, when I opened the latest issue of Maxim I saw the lovely Ms. Trachtenberg and thought "Wow, this girl is beautiful. However, she seems extremely familiar!". When running Official Man Card, one meets many a sexy lady, so its hard to keep track of names and bra sizes.
I did an IMDB search, and Harriet the Spy smacked me across the face. Anyone remember the Nickelodeon movie? Rosie O'Donnell? Regardless, she's come along way since her Nickelodeon days – much like another start from that kids network that we profiled.
Trachtenberg is known best for her roles in Buffy the Vampire Slayer, and who would forget the kissing cousin role she played in Euro Trip. With a blossoming movie career already underway, and now this months Maxim cover, we'd say shes all grown up.
For this, and so many more reasons, she's an Official Man Card Sexy Lady.
What do you gent's think? Is Michelle Trachetberg a 5 or a 10? Let us know your thoughts and which picture was your favorite in the comments.
TAGS: maxim cover, Michelle Trachtenberg, sexy lady