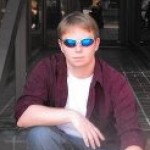 active 3 years, 2 months ago
The best things in life… Beer, kids, food, sports and the love of a good woman. Not necessarily in that order.
View
This is for Rick. What was your violation? Depending on how bad it was will in turn, state what it is you need to do. And P.S. liking chick flicks is a violation.