Ah Valentines Day – or as us guys call it, "Rush out and find some shit" day. Com'on guys, we all do it. Its the mad rush to whatever store is open on the way to work in order to find some card, teddy bear, or balloon that you think will get you laid tonight.
Well we say no. No to the blatant commercialization of a holiday that simply makes us buy unmanly, offensive stuffed animals. We say no to the paper cards and flowers that just get thrown away anyway! We say no to the lovey-dovey talk on the phone before we get home. Hell, we say no to the rose petal covered bed and candles in the bedroom. Our Man Cards are on the line today gentlemen.
Today is V-Day, war against St. Valentine, Cupid, and all this Man Card Revocable shit we're expected to do.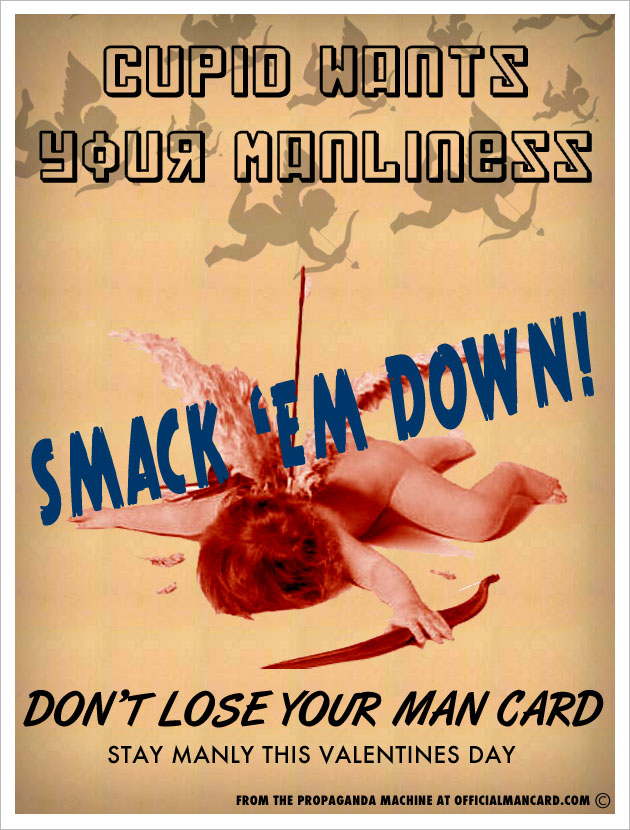 Tell us what you're doing this V-Day to fight back. Let us know in the comments, and stay manly!
TAGS: cupid, propaganda poster, valentines day