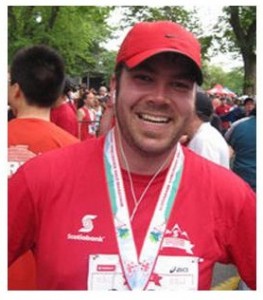 Brian Wood was a husband, a son, a soon to be father, and a hero.
Wood 33, worked as a game developer for Relic Entertainment was driving to his Washington home with his pregnant wife Erin (their first child, due early November) when he selflessly made the ultimate sacrifice to save those he loved.
While making his way home that night, a Chevy Blazer on the opposite side of the road, whose driver was allegedly under the influence of drugs and alcohol swerved into the Wood's lane. Knowing that a head on collision would kill all parties involved Brian made the split second decision to protect his wife and unborn child by making a sharp right hand turn and placing himself between the impact and his family. His actions saved the lives of his wife Erin and their unborn child, as well as the life of the driver in the Blazer, unfortunately two passengers in the Blazer also lost their lives.
After the news of this tragedy broke, the gaming community that Brian had worked so hard to make happy through his part at Relic Entertainment banded together and came through for his family in this sad time with donations and support. Brian Wood was a real man, and a real hero who made the ultimate sacrifice to protect those he loved and we here at OfficialManCard.com salute him, send his family our thoughts, prayers and condolences.
If you would like to donate to Brian Wood's family you may do so here at the Brian Wood Memorial Trust.
TAGS: brian wood, Brian Wood Memorial Trust, Car Accident, Driving, erin wood, father, Hero, husband, Man, relic entertainment, son