Hey Fellas I have a very important question for you…are you ready for some FOOTBALL?!? As we enter the last weeks of July the taste of the gridiron wafts throughout the air. Football fans across the country get excited at the prospect of cheering their team on. No matter who you root for, this time of year is exciting because no matter how bad or good your team was, as of right now everyone is undefeated. That being said the memories of the 2009 season still sting for some fans. Let's face it if your team earned a top ten pick in this years NFL draft chances are your team kinda sucked last year. Its okay though…for some of you, for others 2010 will fare very much like 2009 and winning will be hard to come by. So I bring to you now my 5 picks for 2010's most improved teams.
#5 Washington Redskins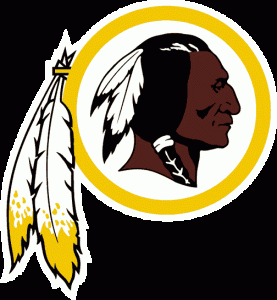 After a disappointing outing last year owner Daniel Snyder decided to make some serious moves this off-season. First he hired a new head coach and new GM in Mike Shanahan and Bruce Allen respectively. Then the "Skins" went out and picked up Philadelphia Eagles quarterback Donovan McNabb. Washington also added a pair of offensive tackles that could start in first-round draft pick Trent Williams and veteran Jammal Brown. Overall I see a possible NFC Wild Card spot for Washington this season.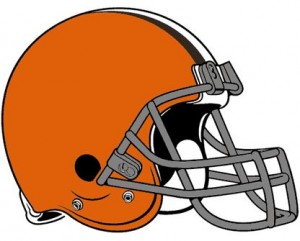 Cleveland Browns #4
In a city that just lost its reigning hero there is a light at the end of their disastrous tunnel. Hiring football guru Mike Holmgren to be team president. Holmgren even decided to keep head coach Eric "Man-Genius" Mangini. The Browns then went and cut some serious fat with quarterbacks Brady Quinn and Derek Anderson then signing former Carolina Panthers QB Jake Delhomme and QB Seneca Wallace. Cleveland also drafted QB Colt McCoy back in April. Unfortunately for the Browns they share a division with Pittsburgh, Cincinnati, and Baltimore. So while I don't see the playoffs in their near future a 8-8 record might be, not great but improved.
#3 Detroit Lions

Arguably the worst team in the NFL for the last decade the Lions are far beyond due for some luck. Not to mention the great city of Detroit could use the pick me up given the economic downturn this country has faced the past few years. Many would agree the Detroit was hit hardest, but I believe the Lions are about ready to start hitting back. The Lions made a smart move by using the second overall pick of the draft on former Nebraska defensive tackle Ndamukong Suh, a player that will be ready to go and contribute week one. This is a young team that could pull off at least 6 wins this season. Now some of you might say "six wins? that's not much." Trust me for the Lions 6 wins is better that the last few seasons. The problem with Detroit is that much like the Browns, the Lions also have a really tough division with Chicago, Green Bay, and Minnesota.
#2 Miami Dolphins
Miami brought in former San Francisco 49ers head coach Mike Nolan, one of the most respected defensive minds in the game, to run what should be a solid defensive unit. No doubt Miami has got the talent to return to its former glory trading for Denver Broncos All Pro Wide Receiver Brandon Marshall. The Dolphins also added more size and depth across the defensive line by drafting defensive tackle Jared Odrick with the 28th overall pick and following that up by selecting Koa Misi in the second round. Miami despite its difficult division has a strong chance at grabbing a wild card spot this season.
and finally arguably the number one most improved team going into the 2010 season…
#1 Oakland Raiders

Seven straight losing seasons…Seven! That is the worst streak in NFL history, The Raider Nation has become the running joke of the NFL despite not having the worst record every season. Every season seemed to bring another new coach, or another big name free agent signing. Yet every season ended in failure, ridicule, and embarrassment for players, coaches, executives and most of all fans. Owner Al Davis was lambasted at every turn for his big name salary busts and even bigger draft busts. At the end of the 2009 season many put Head Coach Tom Cable on the "death clock". Then something amazing happened…nothing, no letter, no press conference..just nothing. It appeared the Mr. Davis was going to retain coach Cable's services much to the relief of both players and fans who had gotten behind what Cable was trying to do in Oakland. The Raiders even added a new offensive coordinator in former Baltimore Ravens QB coach Hue Jackson. But the odd off-season behavior of Al Davis was just beginning. Free agency opened and everyone expected Oakland to grab some big name, nope just a trade with the Browns for Kamerion Wimbley and signing of free agent John Henderson. The Raiders stayed quiet and smart in free agency. Draft day, again everyone expected the Raiders to continue their trend of horrible draft choices. Again they surprised everyone by taking LB Rolondo McClain from Alabama and the second round brought DL Lamarr Houston from Texas both of which are impact players that will vastly improve Oakland's defense. Draft day brought about another surprise in the form of a trade with Washington for QB Jason Campbell, immediately making the Raiders offense threating again. But perhaps the biggest surprise coming out of Oakland was the release of former number one pick QB JaMarcus Russell, who will now carry the biggest bust in history title. So with all these improvements, strength of schedule, and a depleted AFC West look for Oakland to quite possibly be the next team to go from worst to first and finally give the colorful fans of Oakland something to cheer about. My prediction for the Raiders is 9-7 and quite possibly 10-6 with either winning the AFC west or making it in as a wild card team.
TAGS: 2010 season, Browns, Coach, Dolphins, football, Lions, NFL, Pro Sports, QB, Raiders, Redskins, sports, Tackle, time2sports