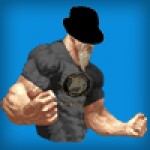 active 3 months, 2 weeks ago
Great that we have a new spokes model! Its about time we have a beautiful woman fronting for Official Man Card!
View
Hey all Official Man Card Members!

We've been busy working on a little restoration project of a 1977 Glastron Carlson CVX-20.

Here's a video preview 0f the finished restoration… More to come!